Test & inspection
Testing solutions
Whether you have a simple small outline package or a high-end BGA, we've got a test solution for you.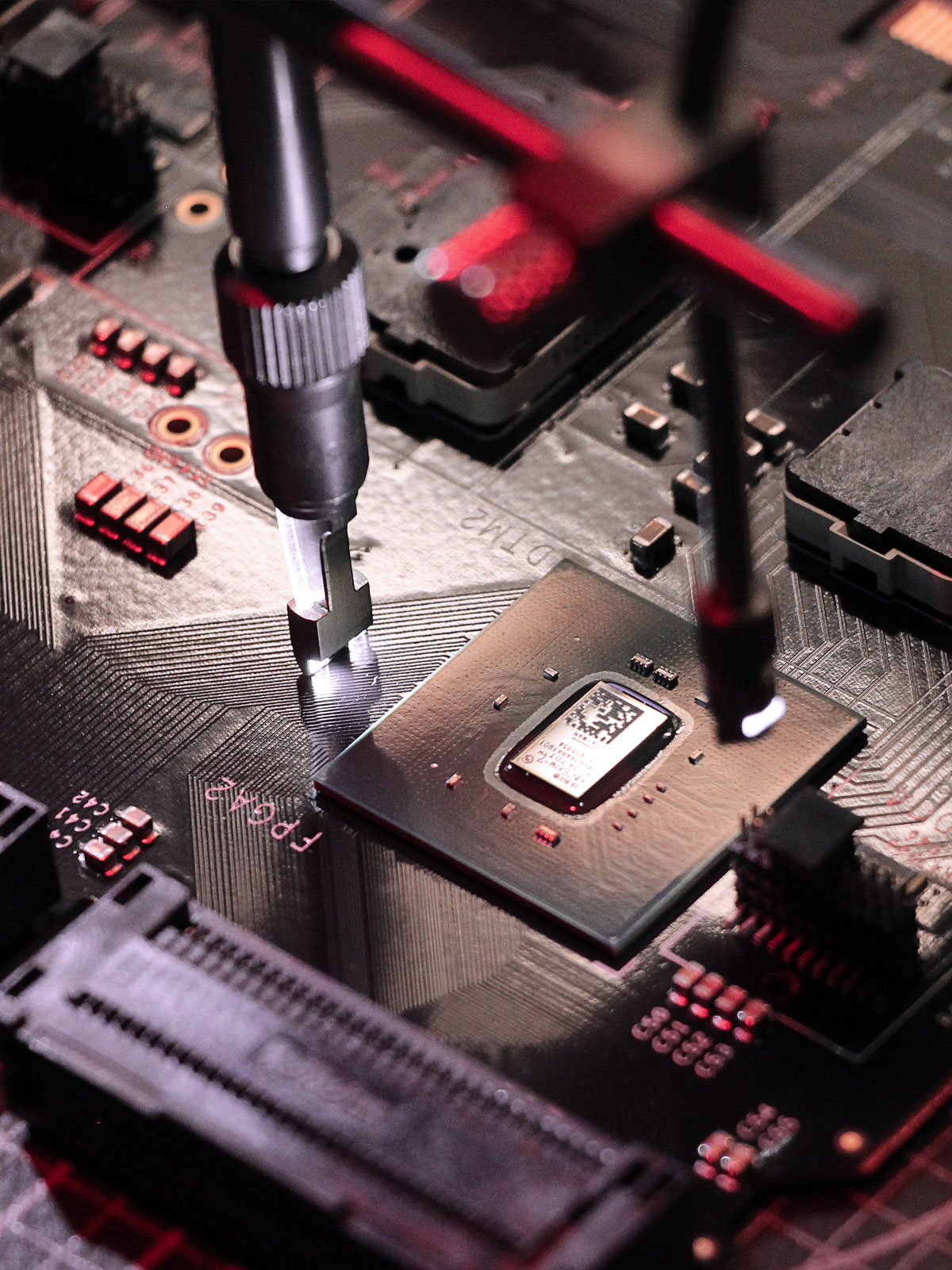 Test & inspection
Visual inspection
Every assembly we produce is 100% visually inspected to the internationally recognised IPC standard by highly experienced and qualified staff.
BGA inspection/rework
ERSA Scope 2 Plus
The World's best optical inspection system for BGA, flip chip and CSP
Metal Halide light source, fibre optic light brush and fan
High Resolution BGA optical lens, wide angle and flip chip lens
ERSA IR550A
3rd generation BGA rework centre
Live video image
Automated optical inspection
Mirtec MV3L
5 camera system: 1 top down, 4 side angle
4 Mega pixel top, 2 mega pixel side angle
Height measuring laser for co-planarity
ALeader ALD625 Proi3D offline AOI
I3D technology, 4M pixel high speed camera
Shadow free , FAI, SPC barcode reader
2D solder paste inspection, wave soldering inspection
X-Ray inspection system
Piergiacomi XBIM50 X-Ray inspection system
Desktop 60kV X-Ray system
Unicomp AX-8200HR Si3D X-Ray inspection system
90KV X-Ray System
Digital camera 450× magnification
140° tilt range, Si3D images, step and repeat programming

Do you need to deliver quality products?
A full team of trained technical support is available to answer your queries from 8:30 to 17:00 / Monday – Friday